by CHEON IL GUK INCORPORATED
December is a giving month
Searching for a spouse and the future parent of one's children is possibly one of the most important endeavor in someone's life.
OMS is truly a helpful tool designed to help. However, it cannot be sustainable without funds.
---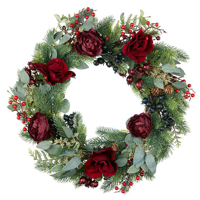 Way back in 1974, I could easily stop someone and ask for a small donation. I was not even speaking English those days, but that did not stop me.
Today it is different. I have a hard time asking for money because I do know that many of us have given, given, and given again, for many years. But, here it is, I have to ask, so please forgive me and don't feel bad if you cannot give today.
The fact is, the Online Matching System cannot be sustainable without funds. And, for all the users that have past through it over the last 9 years 99% of them did not give may be because they did not known how needed it was.
So, during this season, I would be so ever grateful, on behalf of those who truly cannot give but need and use OMS if you could give, even just one time donation or a monthly donation. it would be so very helpful.
With gratitude, always,
Anne-Marie
---